Something new I'm starting for 2023 is a featured class each month with a coupon code for that class.
This month's features class is
Creating a Custom Knockout Design in Silhouette Studio
In this class, you will create your design!
I show you how to download an image, trace, work with compound paths, text, offset, and the modify-subtract tools. Through this step-by-step class I explain what we are doing with each tool used. The techniques learned in class can be apply to many future projects.
I cannot wait to see what you create!
Check out the full class description, supply list, and class content HERE.
And use coupon code KNOCKOUT2023 to save $5 off this class.
Good through 1/31/23.
There are now 2 purchase options.
A 60-day access and a lifetime access. This is also NEW for 2023!
I am also sending out a newsletter on the 5th of each month from my Teachable site. Anyone who is registered on the Silhouette Secrets+ Teachable site and has not opted out of the notifications will receive the newsletter and information early in the month.
Silhouette "Secrets"
– Because some things are just too good not to share! –
One other thing I am starting for 2023 is sending out some of the "secrets" I have taught either through written tutorials or videos throughout the past years. I have 6+ years of blog tutorials that are available to access any time. This will help to highlight some tools that you may not even know you want to learn about.
Silhouette "Secret" #1
As we begin this new year, let's talk organization!
First, I am not a great example of keeping things organized. If you get a glimpse of my files, I am more of a "hot mess express" as I've collected things over the years.
However, if I could go back and start over, I would.
I do have a system and it works for me, it just may be a little crazy at times.
Last year I published a series of specific tutorials regarding organization that pertain to your Silhouette files.
These include:
Silhouette Backups – Most Important!
Silhouette Library Organization
and
File Organization
Find them all on the Organization Section on the blog HERE.
You will also see a tutorial in the Organization Section about How to Export Individual Files.
This can be very helpful to those users who save their files to the Silhouette Library.
Find it HERE.
Silhouette "Secret" #2
How about tools?
I love tools but what I love more is having tools handy and ready for me to grab easily for my project. I recently received a new tool kit and fell in love with 2 tools in particular – the weeding pen and the scraper.
Check out this new video on the Silhouette Secrets+ YouTube channel where I share the use of these tools HERE.
And I couldn't stop there, but I also shared 5 Tips for Weeding Success on the blog HERE.
The pink weeding tool turned out to be my favorite in this design that took 2 hours and 20 minutes to weed completely. It was the most comfortable to use and the sharp point stabbed those small pieces well.
Silhouette "Secret" #3
As I look through tutorials, I can't share just one as the 3rd secret.
I'll try to be more precise in the future, but I'll keep it short by just providing a list of a few that might be helpful and maybe one will jump out at you.
Silhouette "Secret" to Working with an Uncolored Design
Cutting Multiple Colors at Once with Silhouette
How to Apply Vinyl Straight on Acrylics
Silhouette Studio v4.5 Updates – SVG Files Opening Blank
How to Install a Legacy Version of Silhouette Studio
I hope this month's "secrets" help you to be more successful with your Silhouette!
Watch for more from me on the Silhouette Secrets+ blog and YouTube channel this month!
Find all the current Silhouette classes on my Teachable site HERE.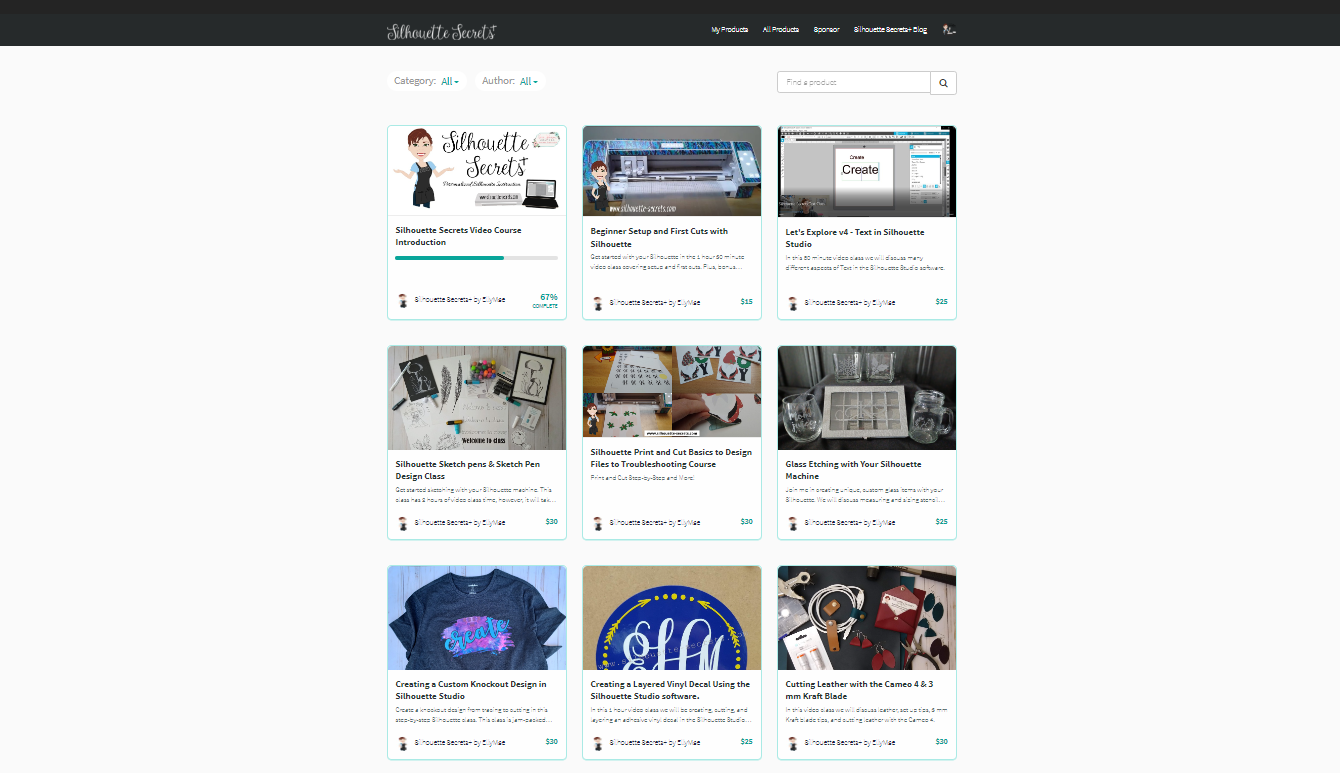 I wish you a great start to 2023 and I hope I can help you learn more about your Silhouette!
THANK YOU for your support! How can you help? Click HERE & buy a coffee.
Every little bit helps with the cost of running the site.
**This post may contain affiliate links. What that means is that I may receive compensation if you purchase through the links I have provided. The price you pay for the product or service is not higher but I may get compensated for sharing.